[clear]
[big-title] Medicaid: Bootcamp![/big-title]
[navtab]
[tab title="What is Medicaid" state="active"]
[two-third last="false"]
What is Medicaid?
[p]Medicaid is a government health insurance program for groups that must meet certain eligibility requirements. Medicaid covers a variety of physical and mental health services and it covers services the Federal and State regulations deem as medically necessary. And its important to understand that Medicaid can be used to supplement the coverage provided by Medicare (if the disabled individual has Medicare).[/p]
[/two-third]
[one-third last="true"]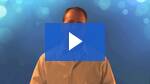 [/one-third]
[/tab]
[tab title="Coverage"]
[two-third last="false"]
What does Medicaid cover?
[p]Medicaid covers many physical and mental health services that range from doctors visits to hospitalizations to prescriptions to case management services. And while the regulations can change over time as to what it covers, another wrinkle is that Medicaid coverage is different from state to state, however, there are some things that states must cover under federal law. For example, dental services for children on medicaid must cover services for relief of pain and infections, restoration of teeth and maintenance of dental health. Some examples of option coverage include prescription drugs or comprehensive dental services for adults. While most states provide some type of coverage for minimum services its not always easy to know what is covered and what is not in your state.
[clear]
For mental health coverage, Federal law does not have any specific provisions providing for a minimum coverage that states must follow. However, all states provide some coverage for mental health services. Examples of mental health services covered could include counseling, therapy, medication management, psychiatrists, licensed clinical social work services, peer supports and substance abuse treatment.
[clear]
Children under 21 enrolled in Medicaid can receive early periodic screening, diagnostic and treatment. For example, in pennsylvania this can include wrap around services including case management, behavioral support consultation and therapeutic support services.
[/p]
[/two-third]
[one-third last="true"]
[/one-third]
[/tab]
[tab title="Eligibility"]
[two-third last="false"]
Who is eligible?
[p]Unfortunately it depends on your state that you are a resident. Federal law requires a certain minimum requirement for eligibility for groups such as pregnant women, children, low-income families with children as well as the elderly, blind and disabled. Within these populations, financial considerations will determine eligibility most likely using the Federal Poverty Level which changes annually. Again, criteria most likely will be different state to state. But in almost all states, anyone who receives Supplemental Security Income is eligible for Medicaid. Check out your state's information.
[/p]
[/two-third]
[one-third last="true"]
[/one-third]
[/tab]
[tab title="Now What"]
[two-third last="false"]
After eligibility, now what?
[p]So now that the special needs individual is found eligible for medicaid, now what? Lots of questions concern the medical coverage. If your child has commercial insurance, most likely through your employer, then you can choose to maintain this. Most often times the private insurance is looked at as the primary insurance and medicaid as secondary insurance. Meaning the private insurance would pay out first for bills and the medicaid would be billed for remaining balances. But there may be co-pays that you would be responsible for. In some instances where private insurance does not cover a service then Medicaid would be first to pay for it (as long as its covered of course). If the special needs individual receives a service through his or her private insurance that is not typically funded through Medicaid then you could be responsible for paying the co-pay associate with it. Also, depending on the state and region you live, your child may have to enroll in a managed care organization (like a HMO) once she is eligible for Medicaid. So when the special needs person's insurance card is from a managed care organization it would still be Medicaid coverage. The Managed Care Organization is just coordinating the care.
[/p]
[/two-third]
[one-third last="true"]
[/one-third]
[/tab]
[tab title="Questions"]
[two-third last="false"]
Common Questions
[p]Some common questions on Medicaid are:[/p]
[list-ul type="arrow"]
[li-row]Could a disabled child under 21 be eligible for Medicaid even though the parents' income is over the financial limits? Well, our answer will be it depends on your State but most states don't count the parents assets when determining eligibility for Medicaid for the disabled child under 21. [/li-row]
[/list-ul]
[list-ul type="arrow"]
[li-row]What if there are monies set aside for my adult child, will they be eligible for Medicaid. Again, it depends on your state. But it will also depend how the monies are structured as to whether they will count as a resource for the disabled adult. If the funds are in a properly drafted special needs trust then it will likely not be counted as a resource for medicaid, however, an experienced attorney is needed in your state to ensure future eligibility. If the monies are not in a special needs trust but just in a regular trust or in the disabled adults name then it will most likely be counted as a resource and would cause the disabled adult to be ineligible.
[/li-row]
[/list-ul][/two-third]
[one-third last="true"]
[/one-third]
[/tab]
[tab title="Steps to take"]
[two-third last="false"]
Steps to take if you need Medicaid?
[p]Follow the points below:[/p]
[one-half last=false]
[list-ul type="arrow"]
[li-row]Contact your local Department of Social Services or Human Services for your county in your state. Your state may have a different name for this agency. [/li-row]
[li-row]Obtain a Medicaid application that you will fill out [/li-row]
[li-row]Make sure you have a drivers license or photo id, birth certificate, social security card, proof of address, proof of insurance (if any), and financial information[/li-row]
[/list-ul]
[/one-half]
[one-half last=true]
[list-ul type="arrow"]
[li-row]Ask for help if you don't know how to answer a question[/li-row]
[li-row]Talk to an attorney if you have a complicated issue so to ensure your protection[/li-row]
[li-row]Check out Medicaid's website and also find your state's medicaid information online[/li-row]
[/list-ul]
[/one-half]
[/two-third]
[one-third last="true"]
[/one-third]
[/tab]
[/navtab]
[clear]
[line]
[clear]
[big-title2]Kokua Network goes to great lengths to provide accurate information. Kokua Network is not rendering legal, tax, accounting or other professional advice or services and you should talk to a attorney, accountant or any other professional local to your area who is knowledgeable of the rules and regulations that apply in your unique situation. Kokua Network should be used as a general guide only.[/big-title2]