We are talking with Jeremy Brenn of Sensenig Capital Advisors located outside Philadelphia.  In this interview we discuss the beginnings of special needs financial planning.  While some people avoid hiring a financial advisor because of procrastination or of the presumed cost, one of your best investments may be finding a trustworthy, qualified advisor.  There are life events that a qualified advisor can help develop a plan for so that it can be implemented at the right time.  The worst mistake would be to wait too long to do financial planning and then haphazardly put something together.  We've broken the interview up into a few parts:
What would the first steps be when sitting down with a Financial Advisor? 
How does a Financial Advisor work with other professionals to put a plan in place and what is the letter of intent?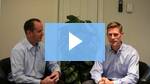 What are some considerations families should keep in mind when looking for a Financial Advisor?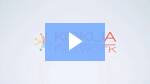 As you can see in the interview, Jeremy stresses the importance of interviewing a few different advisors and making sure they have experience working with special needs families.  Below is a diagram that illustrates how a Special Needs Financial Plan would be put together and issues that need to be considered.
Make sure you understand how they charge and keep notice of any potential conflicts of interests, as some advisors are incentivized to sell particular investments that earn them commissions.  Also remember that some advisors only work with clients above a certain net worth but you may not need an advisor to that extent but an advisor you could pay by the hour or a set fee.
Posted in :
Article
,
Interview
,
Learn